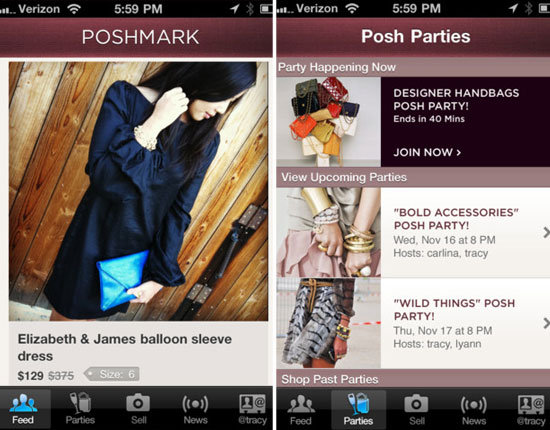 People who know me know that I spend waaaay too much time on my iPhone. I also spend a ton of time shopping. Combine the two, and you'll end up with some serious debt. Unless of course, you buy good quality things at a low price.
That's where Poshmark comes in. The app is free, and the loot is fab. I've bought everything from scarves to belts to skirts to shoes to fur vests, and nothing has been over $20! It is as great way too add to your closet or sell things that don't get much wear anymore.
Even though I couldn't be there tonight in Austin, I'll still be there virtually. Luckily for you guys, I'm going to part with a cute dress of my own. See if you can find it! My username is @SmallTownFab
See y'all there!